GLEECBD TOPICAL APPLICATIONS
Organic and all-natural ingredients infused with full plant hemp-extracted CBD
Our moisturizing lotion and muscle gel are made with the highest quality ingredients.  When selecting what to place on your skin, it is important to understand what is in the product, and even more important to know what is NOT in the product! All ingredients were selected to nourish skin, soothe joints, and help with inflammation pains.
All Glee topical products are vegan, 3rd party independent lab tested, with no added parabens, phthalates, or gluten.  We use organic ingredients whenever possible, but always all-natural.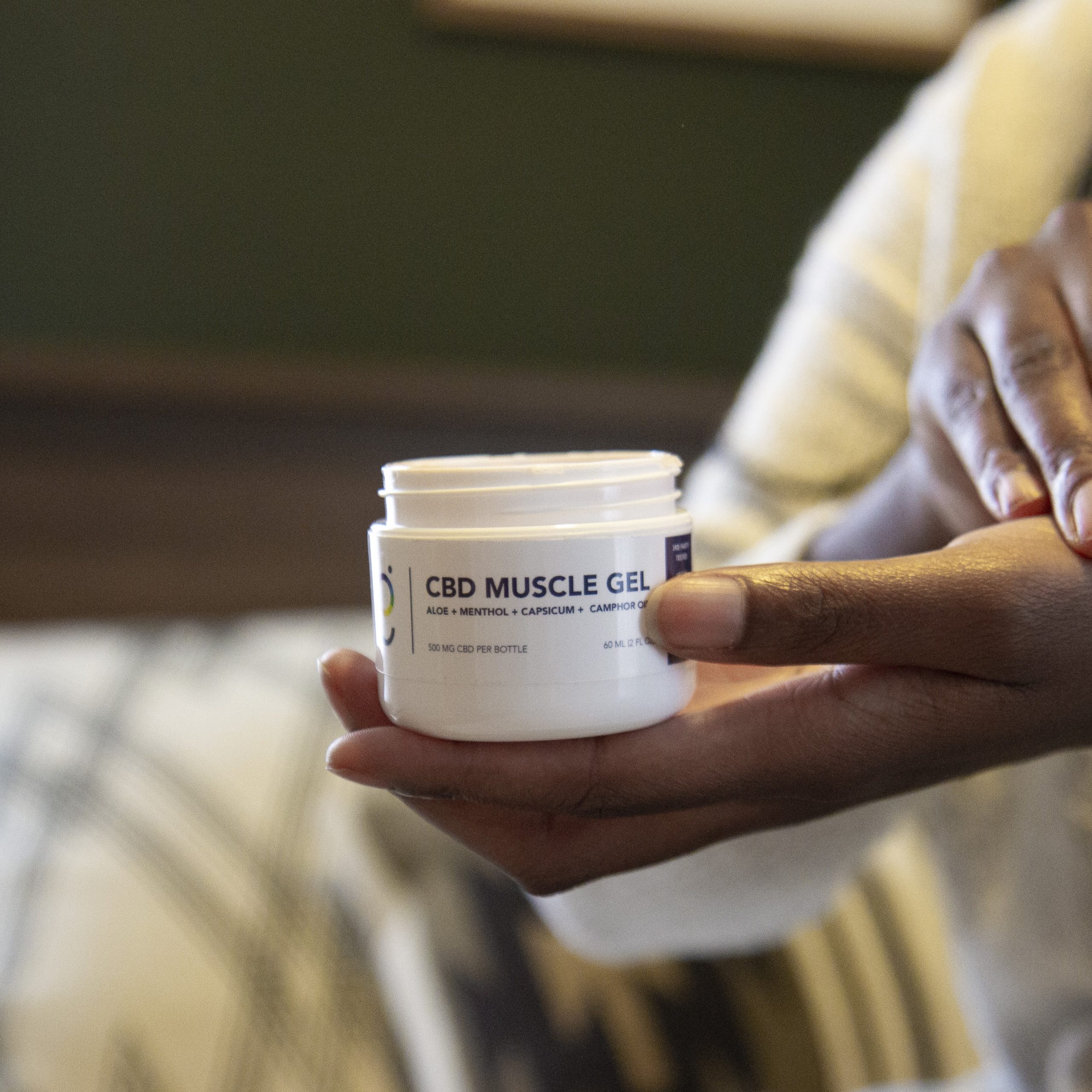 $59.00 — or subscribe and save 20%
GET THE FULL WELLNESS EXPERIENCE WITH CBD TOPICALS
Glee offers a variety of on-the-spot support with CBD topical creams. Combined with full spectrum distillate, the topicals are specially formulated with ingredients such as aloe, menthol, vitamin E, AHA, coconut oil and apricot oil. The ingredients work together to nourish skin, soothe joints, and help with inflammation pain.
WHY USE CBD TOPICAL CREAM?
CBD topicals offer the benefit of on-the-spot support. CBD can help manage ordinary, everyday stresses to your body that can result in aches and pains in your joints, back and neck – no matter what kind of lifestyle you have! You can use topical CBD cream to apply soothing cannabinoids and botanicals exactly where you need them most. While CBD oils are used to support your entire body, topicals can be used in conjunction or on their own to provide localized comfort wherever you need it most.
IS CBD GOOD FOR MUSCLES & JOINTS?
CBD supports your muscles and joints through the everyday stress that life puts on them. When you use a CBD topical, the cannabinoids are absorbed through your skin and bind to special receptors designed to receive them. Cannabinoids work with these receptors to create a calming effect on your nerves. Your muscles do their best recovery when you're comfortable and relaxed.
Use Glee CBD to heal with plants, not pills
Subscribe for updates & promotions
Receive 15% off for subscribing today!